Schedule emails and automatically send your Google Spreadsheets data to one or more recipients. Convert your sheets in PDF, Excel, ODS or CSV.
Save it to Google Drive too.
Everything you need in one convenient Add-On:
⏰

Simply Schedule your Emails

Send them one time or on a hourly, daily, weekly, monthly or annually basis.

✉

Enjoy more than typical Email Settings

Send your scheduled emails to one or several recipients. Use dynamic fields to enhanced your email subject and body.

📊

Benefit from plentiful Report Settings

You can convert one, several or your entire Spreadsheet as PDF, Excel, ODS or CSV file. For the PDF export you can select all typical PDF settings like the paper size e.g. A4 or A5, paper orientation e.g. portrait or landscape, margin, scale, formatting, etc.

📁

[OPTIONAL] Save to Google Drive

Optionally, save a snapshot of your Spreadsheet export to Google Drive.
📊

Works perfectly together with the Google Analytics Spreadsheet Add-On

Grab your Google Analytics, Google Ads or Doubleclick data via the Google Analytics Reporting API into Google Sheets and send your reports and dashboards automatically to your clients or boss.
📈

Works perfectly together with Supermetrics

Grab any data like Facebook or Mailchimp from your Supermetrics data sources into Google Sheets and send your reports or dashboards automatically to your clients or boss.
Enjoy your Next Level Working Experience
Automate an never ending and kind of boring task: Sending emails manually.
Simplify your work! Lean back and let the plugin do the recurring work.
Save your time! Do some exciting stuff instead!
Reduce your overhead work! You have time for your actual work now.
Reduce making mistakes: The add-on never forget to send your emails.
One-time schedule: choose date and time
Hourly schedule
Daily schedule: choose time
Twice-a-Day schedule
Weekly schedule: choose day and time
Bi-Weekly schedule
Weekday schedule
Weekend schedule
Monthly schedule: choose date and time
Quaterly schedule
Annually schedule
Specific Start Date and Time
Specific End Date
1 schedule per sheet (in the free version! Get unlimited time schedules in PRO.)
To field: send emails to one or up to 50 recipients (Google limit)
CC and BCC field
Subject and body field
WYSIWYG editor
Insert images to email body e.g. company logo
Dynamic fields to enhance subject: current date, cell value
Dynamic fields to enhance body: current date, cell value, cell range
Instantly send emails for testing or manual sendings
[NEW] Save to Google Drive
Choose sheets to send: one, several, entire Spreadsheet, cell range
Shows hidden sheets too
Choose custom file names
Dynamic fields to enhance file name: date, cell value
File formats: PDF, Excel, ODS, CSV
Different paper sizes
Paper orientatation: landscape, portrait
Advanced paper formattings: paper scale, margin, gridlines...
Paper header and footer settings
[NEW] Preview for export configuration
Auto refresh formulas & filters before sending
Don't take my word for it. See for yourself:
31.000+ monthly active users

120+ countries

4-Star Rating in Chrome Store

140+ Awesome Reviews
Don't miss this! Get started with the Schedule & Send Emails Add-On for Google Sheets NOW:
Hold on... There is even more: 😱
Schedule & Send Emails PRO 
Get 7+ advanced features and PRO Support for a ridiculously low price:
📧

Multiple Configurations

You need to send your reports to your boss on a daily basis, to your colleagues once a week and for yourself as few as once a month? Amazing! Just create three independent schedules and the work is done forever.
🕔

Unlimited Schedules

Don't be limited to 1 schedule per sheet. Enjoy greating an unlimited amount of schedules with PRO.
🔧

Advanced Schedule Configurations

Like start date, end date, bi-weekly schedules and more.
📃

File Merger

Don't sent each sheet of your Spreadsheet as a single file. Merge them all to one PDF, XLS or OSD file.
✔

Dynamic Values for Filenames

Insert dynamic values to your filenames like current date or dynamic data from any Sheet cell.
🤓

Dynamic Cell Ranges in Email Body

Insert dynamic values to your email settings like current date in the email subject or important spreadsheet metrics in the email body.
➕

Advanced PRO Settings

Enjoy very advanced settings for special use cases like skip refreshing data or delay after refreshing.
🗨

Premium Support

Do you have any questions or need help? Do get in touch with me. I answer all requests within the next 24-48 hours.
💰

14 Days Money-Back-Guarantee

No questions asked.
Yearly
no future price increase for existing customers
premium support
immediatelly available
BUY NOW
Lifetime
valid forever
one time payment only
all future PRO updates included
immediatelly available
BUY NOW
Enterprise
from $799
unlimited team members
custom feature development available
available upon request
CONTACT ME
14-Days Money Back Guarantee
I wish you a lot of time saving and work simplification with my Google Sheets Add-On.👍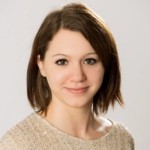 Michaela Linhart, analyticskiste.blog
PS: Get started now: Schedule & Send Emails Addon for Google Sheets